After registration your Account becomes Individual by default
If you're a private person and want only to join other companies or download content – your choice is going to be Individual. If you prefer to grow your own business, take part in projects, post your teams projects and digital content you should switch to Team in Account Info menu. It's free.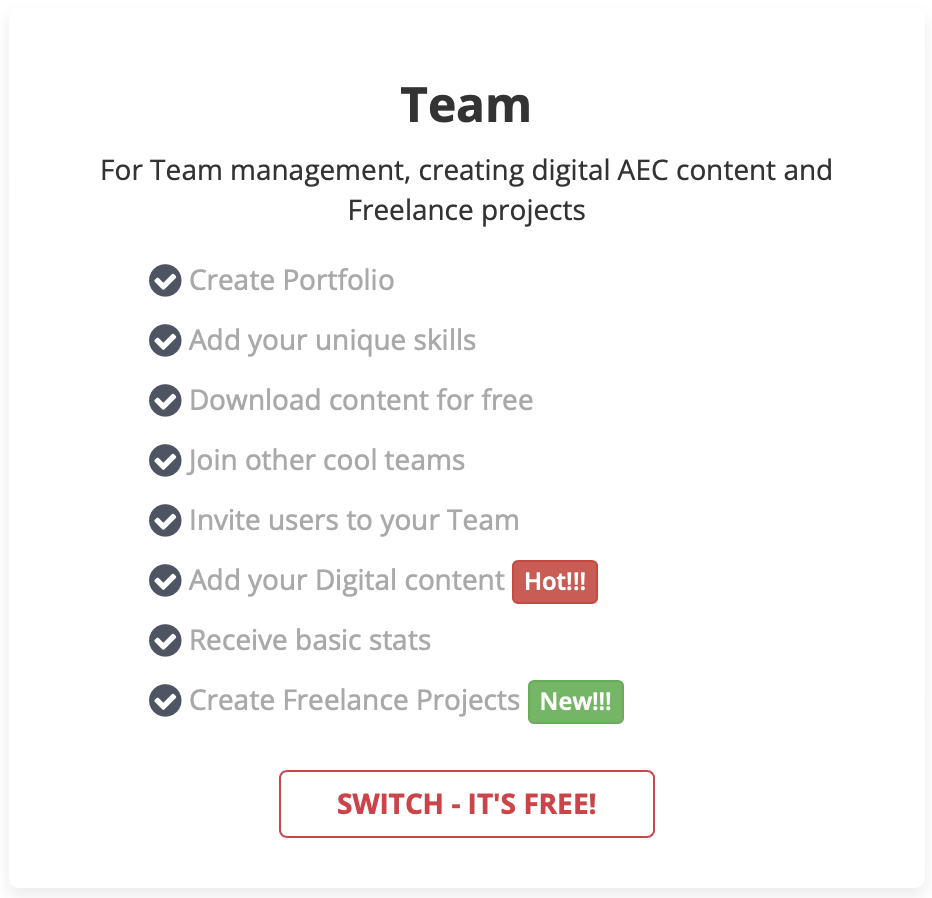 Please Notice! After switching to Team account you will not be able to change Account type in future. If you want your own Individual account just simply create new account with Individual type by default, in this case all your existing data that you might have on your current account is not going to be transferred to the new one and you will need to re-upload it manually.